Are you looking for either one to one training or want to attend one of our online marketing 1 day boot camps? We are currently offering limited places on our one day workshops, commencing in March in Harbour View Business Center, Dun Laoghaire. Industry experts include Martin O' Neill, resident SEO expert and lecturer in the Digital Marketing Institute Dublin. Martin has worked on hundreds of web sites and online campaigns and has expertise in all things online. Work with real live business case studies and learn how to get your business FOUND online on Google.ie. View Martin's LinkedIn profile here Get the insights and skills you need by the people that know to give your business the extra competitive edge online.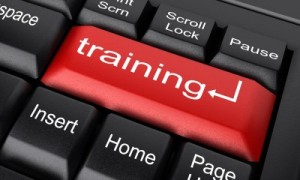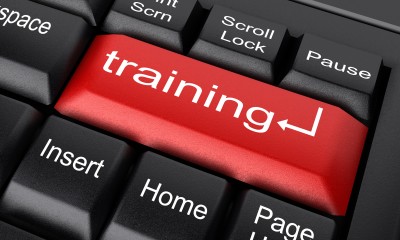 Our one day SEO Bootcamp course is designed for those people who are familiar with the importance of SEO and online presence in order to get your business found online. We cover all areas that affect rankings and online exposure and the student will have a firm grasp of what is required to increase sales and leads online.
Our classes are run from 9.30 p.m to 5 p.m on specified dates in the Harbour View Business Center, Dun Laoghaire. It boasts a modern, comfortable learning environment,free wifi, modern HD digital projector in each room and conveniently located in Dun Laoghaire town center. Parking is available on site and is free of charge.
Our syllabus consists of the most up to date information on successful SEO and what it takes to get to page one of Google. The course is designed to give you the competitive edge when it comes to successful rankings and will provide the student with a solid understanding of what is required to effectively manage your SEO campaign for verifiable results over time. This workshop is ideal for individuals who want a solid understanding of the important SEO elements for their online success and who want to have a thorough understanding of what is involved to do so.
To see what material we cover in the 1 day SEO boot camp, please see below.
Material covered on the day
We cover every aspect of successful SEO which will give the student a full grasp of every important SEO element that will get your site ranked prominently on all the major search engines. SEO is all about consistency and understanding what is important to rank your site. The following elements are comprehensively covered throughout the day.
There will be an hour free at 5.00 P.M where we will be able to answer any specific questions that students may have on their online presence.
At the end of the day, students will be issued with a certificate of completion from our online training academy and full ongoing support for any future issues that they may run into when applying the knowledge gathered on the day.
Martin as a guest speaker and host of an SEO workshop at the Digital Fair, 2014
What some of our clients and workshop attendees have to say

"Dear Martin,
I would like to share some of the student feedback we received in advance of your next lecture.
Lots of positive feedback was received about the quality of your lecturers, your knowledge, approachability and willingness to answer questions. Many thanks for your continued expertise and cooperation.
Best Regards,
Sharon Weafer, Operations Manager, Digital Marketing Institute"

"I thank you most sincerely for organizing and inviting me to this event Tue Jan 27.
Without doubt it was one of the best events around marketing that I have attended.
The speakers and their presentations were crystal clear and delivered in an easy and readily understandable and meaningful manner.
Once again thank you for doing such trojan work on behalf of the little fellas!
best regards
Tom Hanley | hanleytransit.ie"